A Handbook for Special Needs Travelers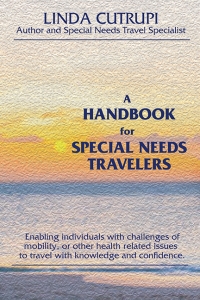 The purpose of this book is very simple: to help make people with special needs aware of just how much the travel industry changed and how much is being done to make travel for you as easy and stress-free as possible. And to make you aware of just how many special services and organizations are available to meet your needs.
It is our goal to provide you with a plan of action to make your dream trip happen. The book is full of tips, tricks and information to make your journey as smooth as possible. But you hold the key to your own success, because the key to every successful trip is careful planning.